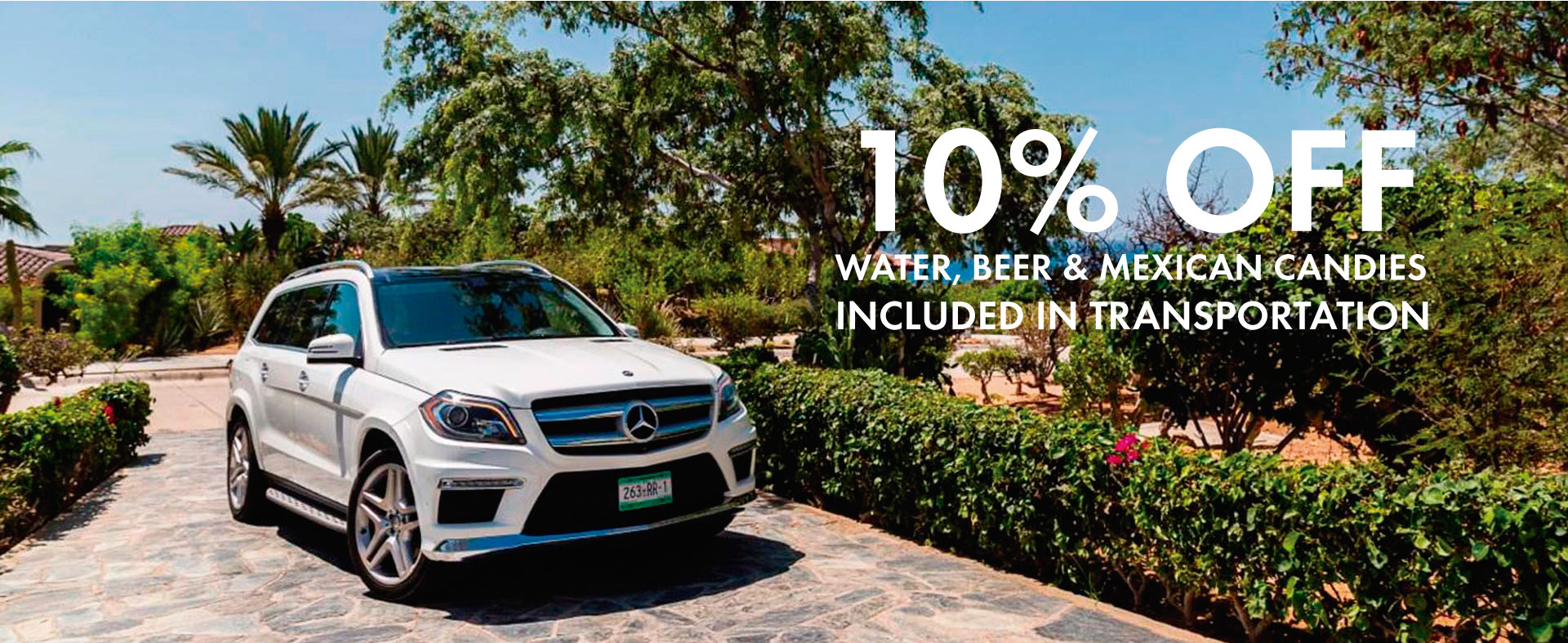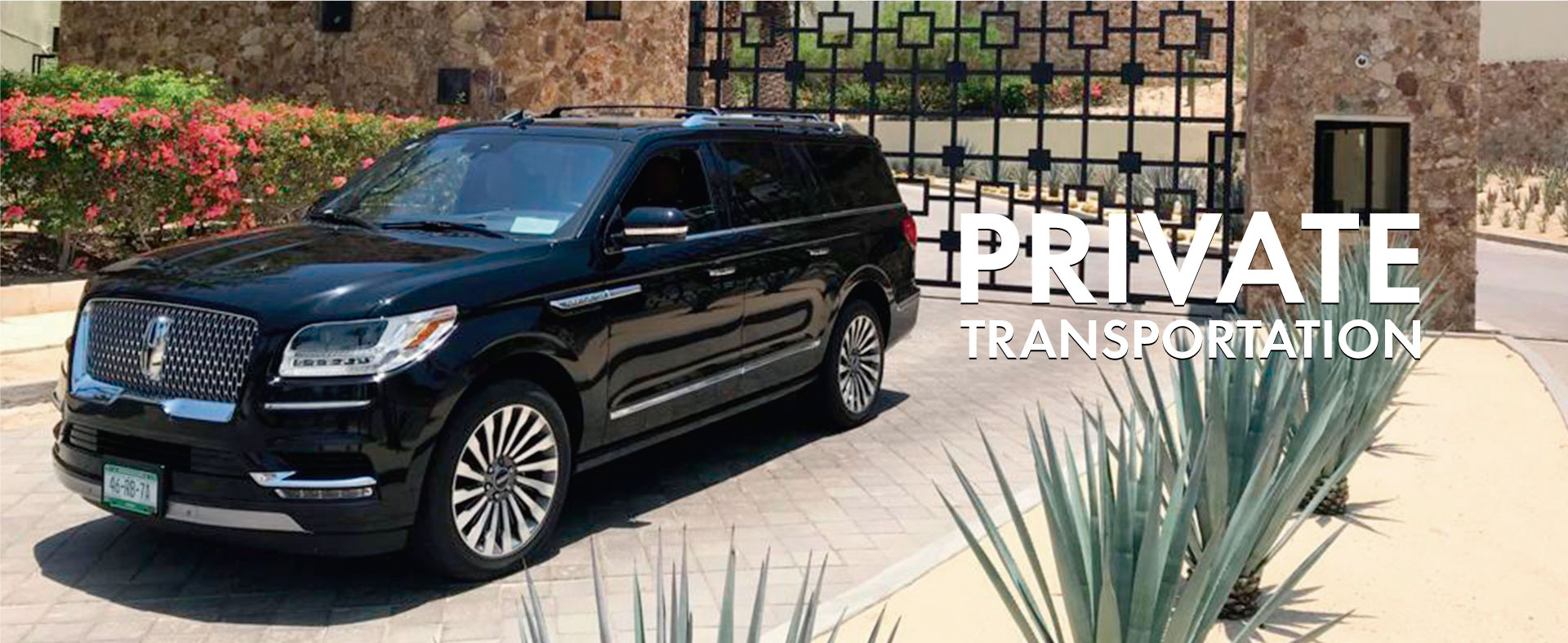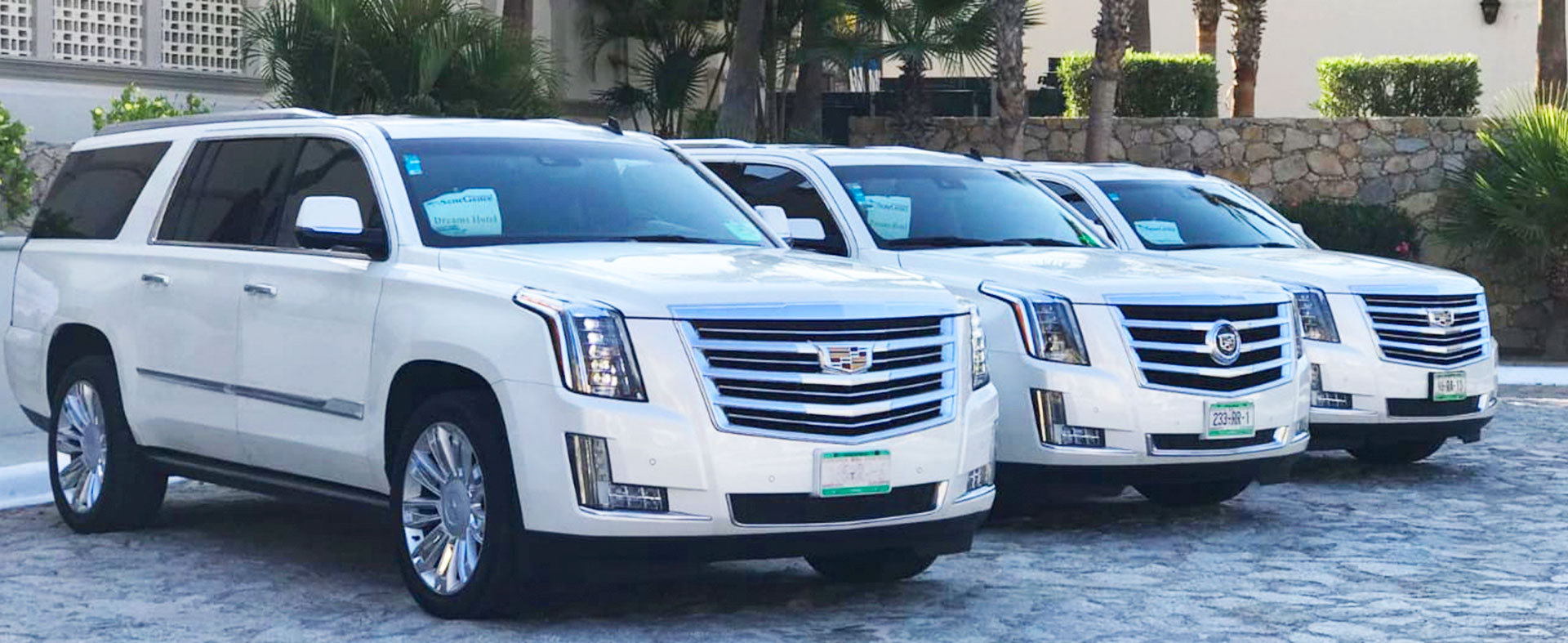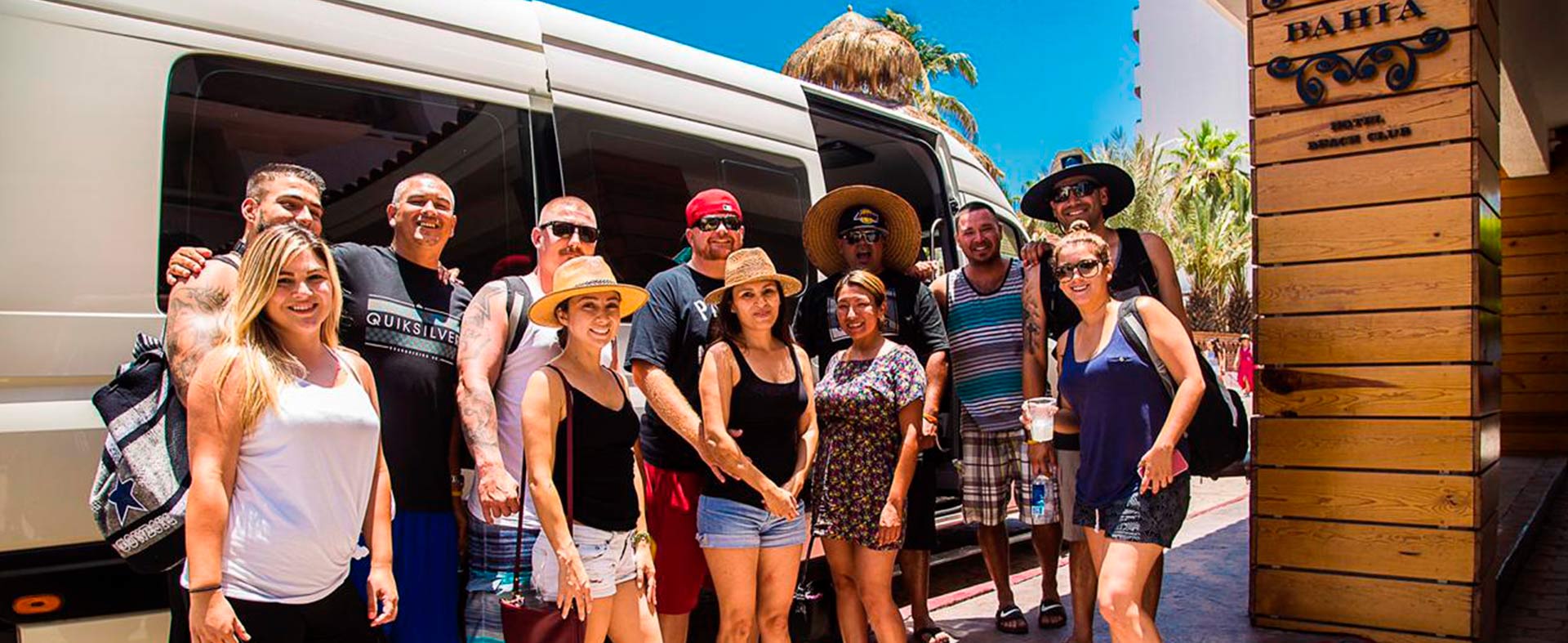 PREMIUM TRANSPORTATION IN CABO
OUR SERVICES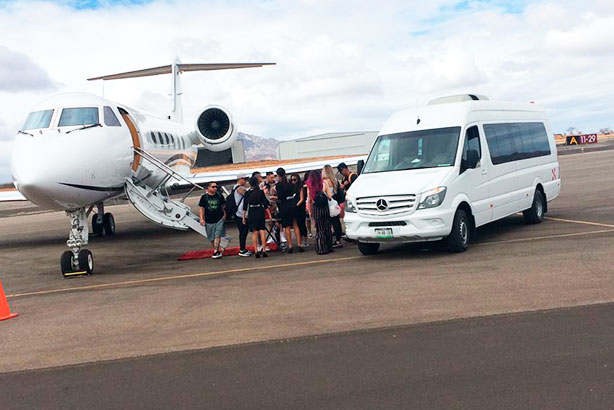 AIRPORT TRANSPORTATION
Planning and confirmed airport transportation reservations in advance will make your trip stress-free and it is the best way to start your Cabo Time! PUNTAZUL airport coordinator will meet and greet you with your assigned professional, and bilingual driver who will make your ride to your hotel, villa or condo a pleasant experience.
Our drivers are a dedicated individual enjoying their job, glad to share with you their local knowledge, renowned Mexican Hospitality and of course the BEST Transportation services in town, enjoy the ride in our high-end vehicles, fully insured, AC, WiFi.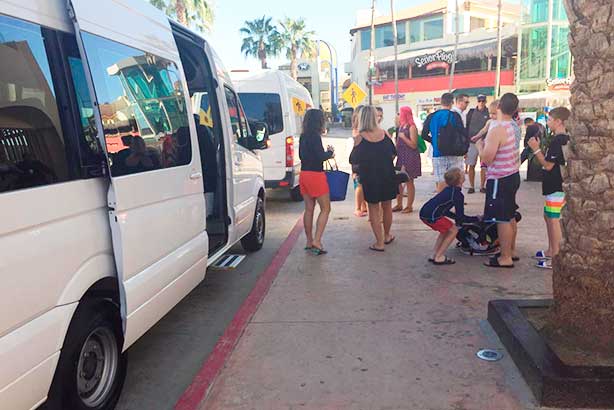 LOCAL ACTIVITIES TRANSFERS
During your stay in Los Cabos, probably you have already plans to enjoy some of the most popular activities in the area, Golf, Fishing, Cultural Events, Water and Land activities, visit Historic sites and have a taste of Mexican and International Cuisine in one of great Cabo restaurants.
We are ready to program your transportation according to your needs, to provide the best service, we would really appreciate your detailed information on your activities reservations. Our high – end vehicles fleet can fit your expectations from a luxurious Escalade, Suburban, Mini Bus or De Lux Motor Coach can be the options for comfortable local transfers for you, your family and even for larger groups.
Due to official governmental regulations on private tourist transportation services, it is important that we have detailed information of your service request prior to your arrival to Cabo in order to provide a pleasant and flawless transportation services.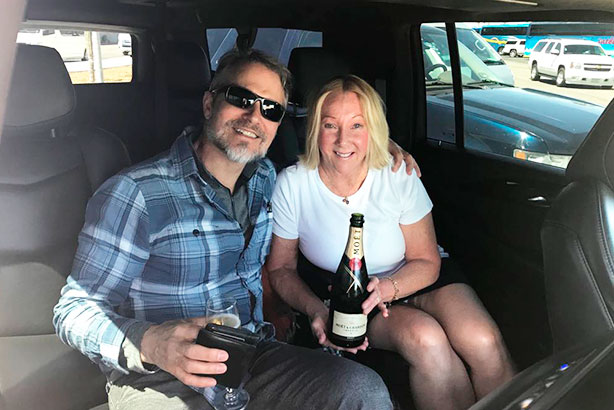 PREMIUM PRIVATE & PERSONAL TRANSPORTATION
You are here to be pamper to enjoy your leisure time , either you choose to enjoy a fishing trip, a round of golf in one of international designer golf courses , Los Cabos has a lot to offer from fine dining experiences, art walks, cultural and gastronomy events, active night life, water and land activities, multi adventure parks PUNTAZUL is willing to take care of all your transportation needs while in Cabo, we are ready to assist you with an special Open Private Service providing a personal professional and knowledgeable bilingual driver who will be on call for you, this service is perfect for your night outs, dinners, and to explore Los Cabos at its Best at your own pace.
Includes a high- end recent model vehicle, free mileage, full coverage insurance (vehicle), traveler insurance (passengers), complementary bottle water, refreshing hygienic individually wrapped wet towels, also we are willing to assist you if you have a special request. (brands on Water, Beer, wine Champagne, Soft drinks or amenity of your preference)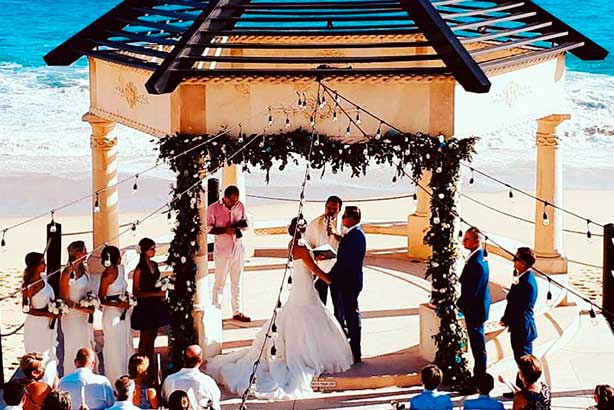 WEDDINGS
Los Cabos has become a perfect Wedding Destination, with breath taking natural sites, amazing Sunrise and Sunsets a gift to you from this beautiful area for that special day, a perfect scenery for that idyllic "momentum "creating lifetime memories, enjoying luxury hotels and resorts, outstanding Mexican and International gastronomy, fun activities, active night life and a lot more to discover.
We know how special this chapter is in the life of Bride, Groom, Family and Friends, once you choose Cabo, one of most important steps is to have everybody on time starting from airport arrivals, rehearsals dinners, activities, and of course to the "MAIN EVENT "if you are a "Self-Wedding Planning"
Once you share with us your transportation needs , agenda and vehicle of preference our airport coordinator will meet & greet you or your guests with a personalized sign and assigned professional bilingual driver, our main purpose is to assist you, to have the certainty to get things done with stress – free "Self-Planning Wedding" journey, either you come for first time to Cabo or to continue to check as much details and arrangements from your "to do list" or finally to enjoy the "Big Day"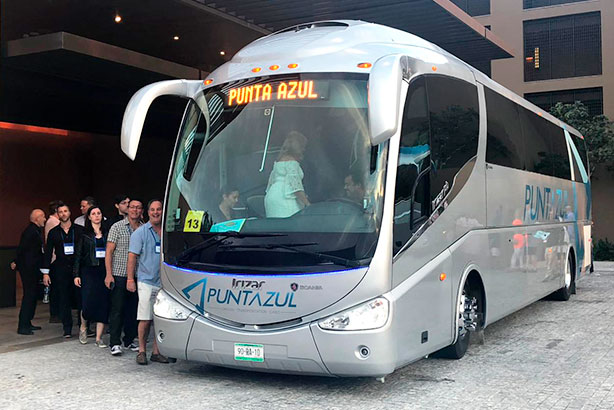 GROUPS
Through the years Los Cabos has become an International Well-known Group destination, with major resorts, worldwide hotel brands, an increasing number of tourist attractions, Water and Land activities, cultural & gastronomic events., a great modern tourist infrastructure and best part of all the Traditional and Famous Mexican Hospitality!
PUNTAZUL is ready to assist you with all your Group transportation needs, from small size to large size groups, with more than 15 years learning and understanding the difference between Incentives, Weddings, Conventions, Family Gatherings, PUNTAZUL has progressively earning the experience that you and your clientele requires, all you need to do is contact us.